Louis Letourneau and Minnie Guckenberg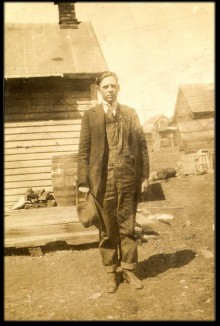 Louis Henry Letourneau was born February 19th, 1902 to Oliver 'Pepe' Letourneau and Evalina May Peloquin near Withrow, Minnesota. He was the ninth of twelve children. He grew up near Sunset Lake and attended a small country schoolhouse nearby. When Louie was a young man, he moved to Cloquet where one of his older brothers, Cyril, was working in a paper mill.




Minnie Catherine Guckenberg was born on April 17, 1900 on a farm in Huron Township, Chippewa County, Wisconsin. She was the eighth of ten children born to Andrew Guckenberg and Pauline Theby. As a young girl, Minnie went to school in Stanley, Wisconsin and often stayed in town while school was in session. As a young lady, Minnie came to Cloquet to stay with her older sister, Lena Dahl who was working as a domestic.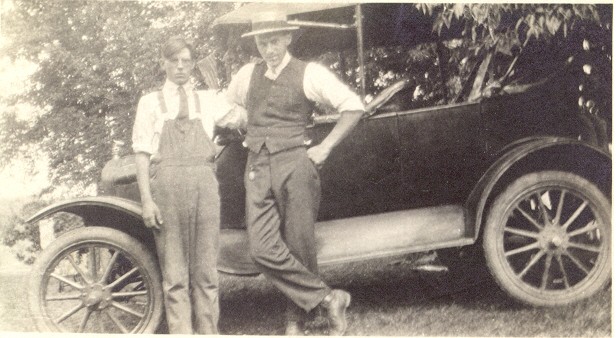 Louie and Minnie met while Louie was working as a chaffuer for one of the Weyerhausers. They were married in Cloquet on January 22nd, 1922 and they set up housekeeping in nearby Scanlon. Their first child, Luella Elizabeth, was born in Scanlon in 1922. Shortly thereafter, they moved to Saint Paul, then to White Bear Lake, and then to Withrow in Washington County. While living in Withrow, three more children where born: Dorothy May in 1923, Allan Louis in 1925 and Lorraine Alice in 1927. In about 1928, the family moved to a house that Louie built in White Bear Beach. Louie worked as an iron worker most of his life but he also had a large truck that he used to haul potatos in the summer and coal in the winter. Louie and Minnie lived at White Bear Beach until Louie died of cancer on January 12, 1951.


Minnie returned to Cloquet to live with her sister Lena and to help run Dahl's Grocery, which was located at the east end of Cloquet Avenue. The small neighborhood grocery was open from 6 a.m. until 10 p.m. seven days a week and was often a stop-off for workers on the way to and from work at the paper mill or match mill.
Lena died in 1978 and when the store closed several years later, Minnie moved to her brother Jake's house and then to White Bear Lake. She passed away on April 6th, 1997, just 11 days shy of her 97th birthday.

November 24, 2007